HF NVIS Propagation predictions
Two plots are presented, one for a 20 Watt output station and the second for a 100Watt station. Isotropic antennas are assumed at both ends of the link along with a high noise floor.
The plots show the S Meter reading expected on the path 50% of the time.
By default the predictions are therefore pessimistic though it is hoped to merge the antenna models from elsewhere on this website to provide a more representative prediction.
20 Watt SSB Station.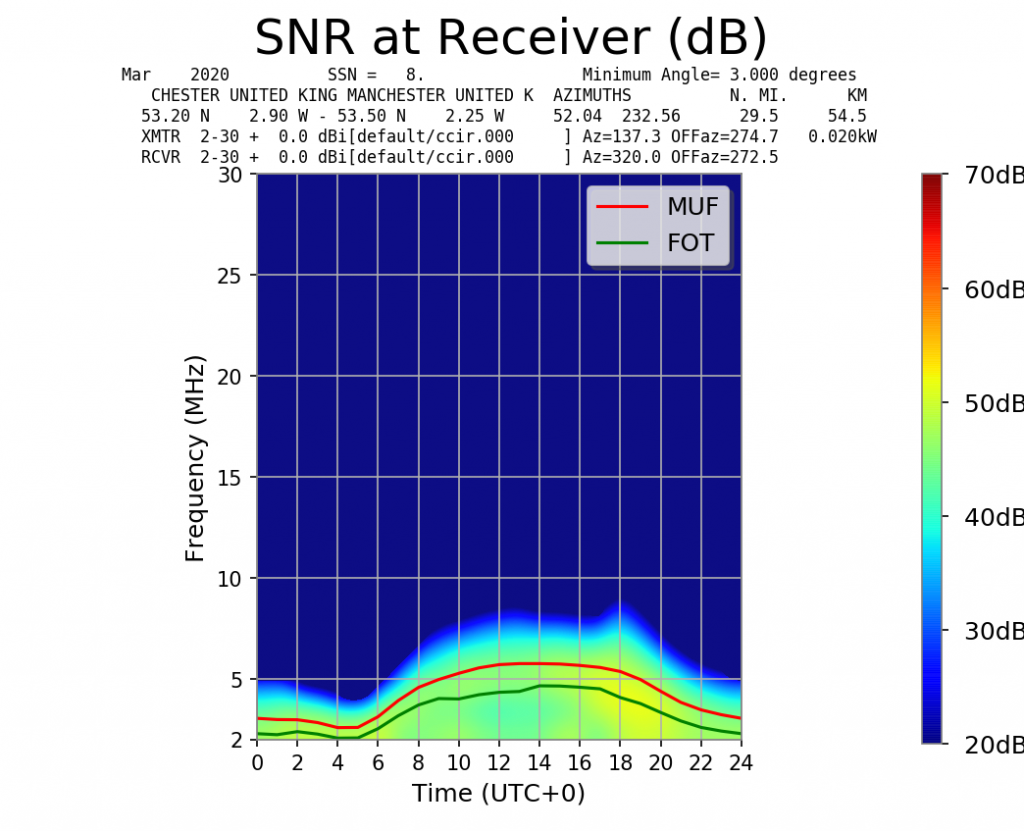 100 Watt SSB Station.