This is the HF/VHF mobile installation of Alec, G8WHR which he has been using on recent HF nets.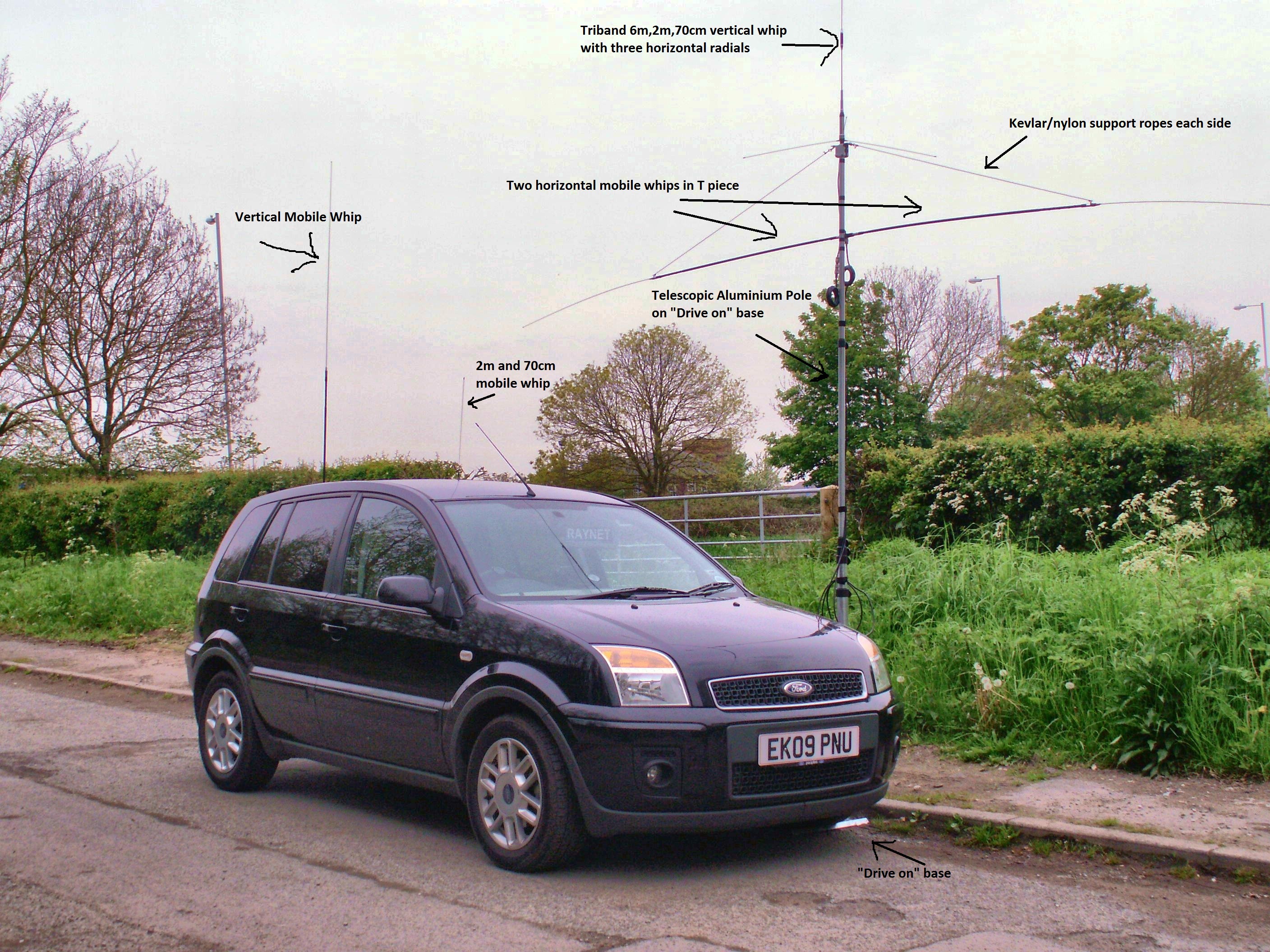 The rear magmount for a vertical mobile whip is particularly interesting;
Moving inside the car, the rigs are placed on a passenger seat which usefully folds flat. Everything is securely bolted to the ABS table on the seat back to stop them moving around.
… and just enough room for the documentation events always need…
Even though with all antennas deployed, this may not be too much of a 'mobile' installation, having the controls to hand is always important.